What do payments and healthcare have to do with one another? Quite a lot, actually, when one considers that billions of dollars are issued in Medicaid and Medicare every year, helping people mitigate the financial impacts of high-dollar healthcare items like hospital visits and pharmaceuticals.
It's perhaps unsurprising, then, that the prepaid card market has begun partnering with leading health plans to offer plans an easier way to support their plan members, by way of wellness rewards and supplemental benefit cards.
Benefits and rewards are by now a well-known recipe for building loyalty and driving behavioral changes in consumers. If players in this space can provide the right incentives and, to a degree, elements of gamification, they can inspire people to manage their health more proactively, driving benefits for themselves as well as the bottom line for businesses participating in these programs.
But as anyone who has created or offered a loyalty program knows, there are issues and challenges to overcome. Programs intended to benefit users can also be taken advantage of and wind up hurting the business. How do you help others without hurting yourself?
Roderick Kersch, Vice President of Healthcare Sales at InComm, and Sue Brown, Director of Prepaid Advisory Service at Mercator Advisory, discuss InComm's perspective on the landscape of payments in the healthcare industry, and how InComm answers some of the tougher questions in this space.
PaymentsJournal
Healthy Loyalty Programs, Healthy Patients
Where government supplements fall short
Programs like Medicare and Medicaid, though well-intentioned, ran into a problem: they were giving consumers supplemental healthcare dollars, but requiring them to be spent only in certain ways – only for dental care, or only for vision. They assumed all people had the same needs.
Perhaps nowhere is that assumption more false than in the healthcare space. Consumers want to be empowered to make their own choice: If all they need is a $15 bottle of aspirin, why should they be forced to spend $200 on a doctor's visit and $100 on a prescription?
In short, the government provided the money to help members, but with restrictions that prevented it from being useful in many cases.
Where traditional wellness benefits and rewards prepaid cards fall short
Receiving healthcare is good for us, but going through insurance to receive it can sometimes prevent people from getting the care that would benefit them, whether due to cost or simply an onerous process. They know it is in their best interest to, for example, lose weight or stop smoking, yet they don't take the initiative to enact that change.
A wellness rewards program incentivizes that activity. So far, so good – and such products are already on the market. But they, too, fall short in their own ways.
The problem, according to Kersch, is that they tend to operate on open-loop systems. It's the honor system. An open-loop product allows money to be added to the card and spent at multiple retailers, across a category or categories. That was convenient for customers but did not give the providers of these funds enough insight and control over where their dollars were going.
What the healthcare vertical needed was something between the two extremes: something restricted enough that the government knew roughly where those supplemental dollars were going, yet flexible enough to empower and encourage consumers to take the reins of their own health journey.
The ACA and flex spending accounts
At its inception, the Affordable Care Act had a goal that most could agree on, regardless of politics: to support a population weathering immense healthcare costs – and at a time, Kersch notes, when the population is not the healthiest it's ever been. The ACA aimed to get all people to take personal accountability in a proactive nature in upfront health care – that is, taking care of themselves early to avoid expensive healthcare costs later.
That's where flex spending accounts came into play. Through this system, every item scanned at checkout could be audited to determine its eligibility for flex spending dollars. Then, consumers would scan their flex spending card to apply any covered expenses, after which they were responsible for paying the remainder of the balance.
Healthcare rewards and supplemental benefits cards work similarly, even limiting that eligibility down to individual product SKUs – all brought on by the need to monitor items that are being costed to the shared healthcare system and ensure that members are getting the most bang for their buck at the same time.
Middle ground
Upfront healthcare can come in some surprising and very diverse forms. For example, Medicaid babies tend to struggle more with health than commercial babies, costing the system significant dollars. Kersch says InComm has worked to put Medicaid dollars into the parent's hands via a dedicated baby card, called First Years Wellness Card, specifically to address needs surrounding that baby.
The idea, he says, is to tackle root causes – that all-important upfront healthcare. Mothers who rely on Medicaid often have only the one or two bottles and one or two sets of clothing provided to them by the hospital. They don't have time to wash things properly between feedings and changings. They can't afford a gate, leading to injuries as the children become mobile, and/or they can't afford locking mechanisms to keep their toddler out of cleaning cabinets where dangerous chemicals are stored.
A successful wellness benefits and rewards card must provide for the needs of that mother and child. That includes supporting the member to get those additional bottles, outfits, gates and locks, as well as healthy foods for the growing baby to eat.
But just as important, the successful program must also support a very different set of customers, such as those seeking to access smoking cessation resources. When dollars are pushed to that member's card, says Kersch, they should be restricted to fund only over-the-counter smoking cessation products. That member doesn't have a baby, so $0 should be earmarked for childcare needs.
The Wall Street question
The benefits to members are clear, but what about other stakeholders – retailers, insurers, and employers providing healthcare to employees? For a program to see adoption and success, it must be attractive to all of these parties, and the social advocacy angle isn't enough for everyone; it must positively affect the bottom line.
Retailers: Client satisfaction leads to retention, and that is where growth begins. A good wellness loyalty program will not only make a retailer stickier to its current customer base, but will also help attract business from customers who formerly shopped with competitors. In addition, a wellness benefits and rewards card generates new door swings. While the customer is in the store to use their card, they are likely to pick up other impulse items that drive up the bottom line for retailers.
Insurers: In cutthroat markets like the East Coast, plans must offer more to become more attractive to potential members. Offering a supplemental benefit and wellness rewards card can be a huge differentiator. It can also help plans save money on backside costs by encouraging members to get upfront care like flu shots, preventing later, expensive hospital visits.
Employers: Although InComm isn't here yet, Kersch says the opportunities are significant. Many employers – major ones – are self-insured and are looking to take action to create a healthier employee base. In that sense, their goals align with those of the insurance plans. Employers want to reduce healthcare expenses on their financial books, and they know that a healthier employee will take less paid sick time. Offering employees a plan that includes a health and wellness benefits card can contribute significantly to that goal.
Loyalty, behavior shift, and the place of prepaid cards
So what does it really look like for a consumer to use a supplemental benefit and wellness rewards card effectively? How can a consumer maximize the benefits he or she receives out of it?
Step one: member receives a card in the mail. Step two: member takes the card to one of the participating retailers, fills their shopping basket, and swipes the card to deduct eligible items from their total.
That point-of-sale (POS) experience must happen automatically, said Kersch. The card and POS must communicate over whether funds are available and whether they can cover the items the customer has purchased. To help the customer make better choices before reaching the point of sale, Kersch notes that InComm uses an app to let shoppers see their own individual portal including catalogs of what products and services are eligible. Customers can also scan the UPC of the item they want to buy with their phone and find out if it is eligible.
In terms of rewards, Kersch said it's important to offer ones that have actual value for the customer, and that could mean something different for everybody. Maybe, instead of offering the customer $10 in rewards to go get the colonoscopy they need, it makes more sense to offer them a $10 gift card to Best Buy or another favorite store. Now the consumer is more likely to take advantage of the rewards program – and to get the preventive healthcare he or she needs. In this way, gift cards can play an important role in a wellness benefits and rewards program.
These two components – customer experience and relevant rewards – are key ingredients to loyalty. However, it's worth noting that any loyalty program worth its salt in the long run can take two or three years to mature. That's because, psychologically, it takes six to nine months to modify a behavior, and the program must be there repeatedly asserting itself to the customer throughout that span of time.
So don't be surprised if the financials look rough in years one, two and even three. If the program has been done right, the payoff is coming – and will keep coming for many years ahead.
Summary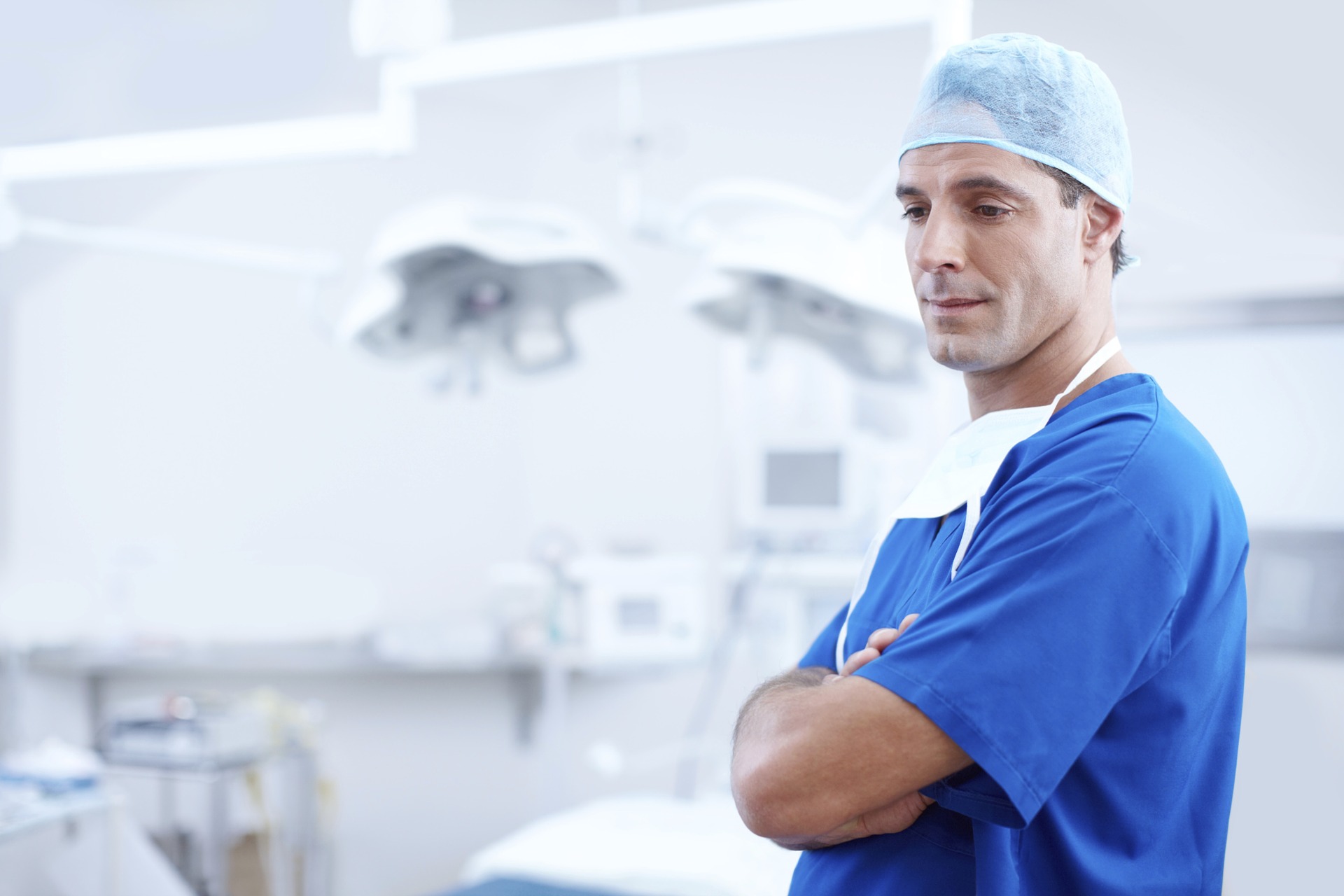 Article Name
Healthy Loyalty Programs, Healthy Patients
Description
What do payments and healthcare have to do with one another? Quite a lot, actually, when one considers that billions of dollars are issued in Medicaid and Medicare every year, helping people mitigate the financial impacts of high-dollar healthcare items like hospital visits and pharmaceuticals.
Author
Publisher Name
Publisher Logo