Why it matters
The cost of accounts payable (AP) fraud can be high for businesses. Nearly one in four companies report a payment fraud attack each year, according to Ardent Partners.
Alternative payment tools such as virtual cards — issued for one-time use, for specific invoice amounts, that expire after 30 days — are one of the tools AP teams use to mitigate the rising fraud threat.
Virtual cards support AP efficiency by digitizing payments and simplifying reconciliation, leading to reduced time and effort needed for AP tasks.
Like all payment tools, virtual cards work best for certain AP needs. Use virtual cards for paying supplier or vendor invoices for high-ticket items.
A typical company in North America makes more than 2,000 domestic payments annually, according to Juniper Research — each of these payments has an associated effort and fraud risk. To streamline accounts payable (AP) processes and guard against the increasing threat of AP fraud, businesses are using alternative payment methods such as virtual cards. Payments industry consultancy Mercator Advisory Group anticipates that virtual card use will outpace physical business credit card use by 2024.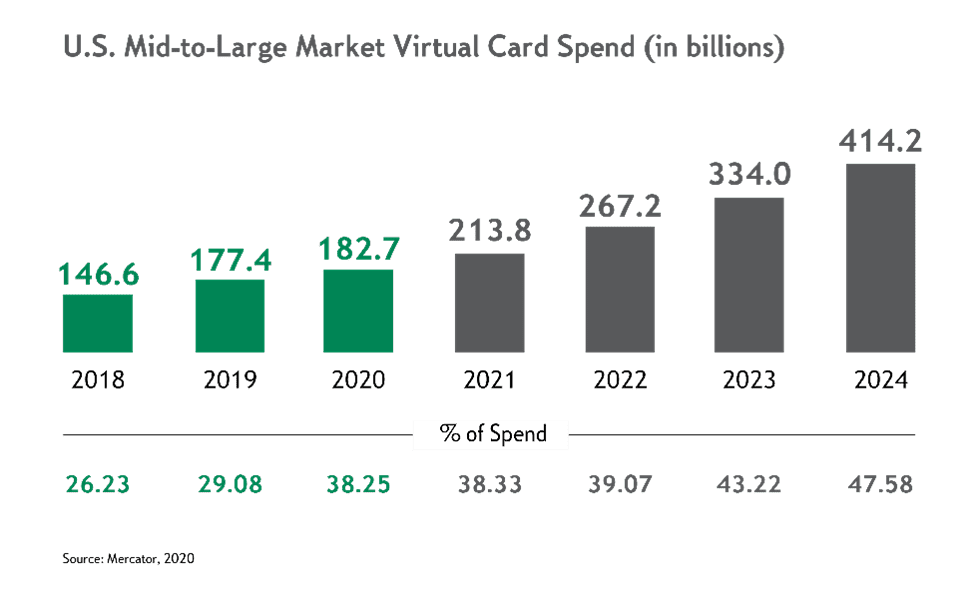 A virtual card is a one-time-use card for a specific invoice amount that has built-in protection against fraudulent use. The prevalence of AP fraud incidents may be prompting businesses to build these cards into their payment mix. Research from the Association for Financial Professionals (AFP) shows that 74% of organizations experienced an attempted and/or actual payments fraud in 2020.
Reduced AP fraud risk
Company success relies in part on keeping AP fraud at bay since costly attacks are commonplace. The Association of Certified Fraud Examiners (ACFE) reports that roughly one-quarter of businesses experience AP fraud each year and a typical organization loses 5% of its revenues to fraud annually.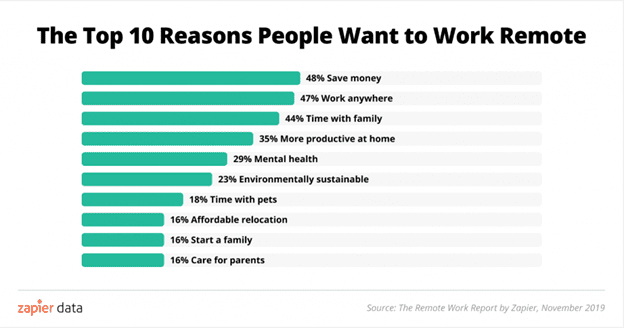 Using virtual cards as part of your AP strategy has the potential to minimize that threat of fraud in your business. Virtual card numbers are difficult to misappropriate, and provide fraud protection for a number of reasons:
Virtual card numbers can only be applied for the exact amount they are issued for. If someone tries to use the number for a different amount, it is automatically rejected.
Merchant category code restrictions can also be placed on the numbers. This means if a number is submitted for payment at a type of business that is prohibited — for example, a casino or jewelry store — it is automatically rejected.
Virtual cards expire after 30 days. If a supplier doesn't use the number within the 30-day limit, the invoice can be resubmitted in the next pay cycle and a new number is issued.
Virtual cards also cut down on fraud risk by reducing reliance on other payment methods with greater potential for fraud. Although most businesses will likely use a variety of payment tools, migrating some payments to virtual cards when it makes sense — for example, to pay invoices from regular suppliers — may help you to reduce risk.
AP efficiency
For most companies, AP is a time-consuming part of business operations. A recent survey by Ardent Partners showed that the cost to process a single invoice through traditional AP methods averages $9.25 and it takes 10.3 days for processing. Companies that use technology such as virtual cards to automate payment systems see an 80% improvement on average, with average invoice processing costs dropping to $2.25 and processing time dropping to 3.3 days.
Virtual cards can contribute to AP teams' efficiency because:
Virtual card numbers can be generated on-demand for transactions traditionally handled by paper checks, eliminating the time and physical cost of producing and cutting those checks.
By giving their bank a payment file specifying the details of invoices to be paid by virtual card, AP teams can automate and streamline the payment process.
While AP is not traditionally considered a revenue-generating proposition, businesses that use virtual cards may receive rebates on each purchase.
Virtual card limitations
Like any payment tool, virtual cards are best used for certain types of payments. Understanding the limitations of virtual cards can help you to determine where they may fit into your AP strategy.
Several virtual cards variables are important to understand:
Refunds or returns on purchases made with traditional credit cards can easily be credited back to the account used. Because virtual card numbers are for one-time use only, refunds for virtual card purchases may have to be issued in the form of a credit with the vendor or via a paper check.
If a virtual card number is stolen, as with a traditional credit card, you will need to dispute the transaction with your financial institution to avoid liability for the unauthorized transaction.
Since virtual card numbers are generated for each one-time use, they are not ideal for recurring purchases or subscriptions. A new number must be generated for each use of a virtual card.
Some vendors may be reluctant to take virtual cards, either because it may be more work to retrieve the payment information or because of high interchange fees. Flexible interchange rates, offered by banks, can make accepting virtual cards more attractive.
Streamline AP processes
As electronic payment options such as virtual cards emerge, companies are eagerly adopting them to gain AP operational efficiency. Thirty-two percent of firms are currently relying on electronic methods for the majority of their B2B payments, and nearly 60% are very or somewhat likely to do so in the future, according to the Association for Financial Professionals (AFP).
Virtual cards can streamline the payment process in several important ways:
Automated processes mean your suppliers are paid accurately and on time. A virtual card number is typically delivered via secure email to a supplier, who can then enter it into their system to receive payment. Straight-through processing (STP), the direct deposit of funds into a supplier's merchant banking account, can also be enabled.
Using virtual cards will digitize your AP processes, which will cut down on the time and effort needed to make payments.
On the back end, virtual card helps simplify reconciliation by eliminating manual payment processes and allowing companies to reconcile their books directly within their enterprise resource planning (ERP) systems, improving expense tracking and forecasting, and supporting regulatory compliance.
Virtual cards at a glance
A one-time-use electronic payment tool for a specific invoice amount that:
Has built-in protections against fraudulent use and a 30-day expiration to help fight fraud.
Is useful to pay invoices for office expenses of a larger nature, such as big office supply orders, equipment purchases, or professional services.
Can reduce reliance on paper checks and support quick processing to help companies digitize accounts payable processes and operate more efficiently.
Is for one-time use only. Since a unique number is generated for each card, virtual cards are not designed for recurring expenses or purchases that may require a refund.