Kount, the leader in fraud prevention and identity trust, today announced Event-Based Bot Detection, the newest solution in Kount's Identity Trust Platform. Kount's offerings protect the end-to-end customer journey from fraud, and the new bot detection solution is the latest in the company's momentous year of new products, patents, partnerships, industry recognition, and more.
Event-Based Bot Detection advances beyond network- and device-based solutions, such as content delivery networks (CDNs) and web application firewalls (WAFs), which protect IT infrastructure against many malicious bots. Kount's new solution delivers comprehensive and event-specific protection for all events across the digital customer journey, including at account creation, login, coupon or loyalty point redemption, and payment. It can quickly identify good and malicious bots, provide the ability to analyze and classify questionable bots, and enable customized responses with the power to adapt policies within minutes based on the bot's behavior and the desired business outcome.
The new solution continues Kount's unparalleled product advancements, which include 39 issued patents and another 9 pending patents.
This year, Kount introduced 7 new products and solutions including:
Kount's technology innovation and industry leadership is broadly recognized in the fraud prevention and payments industries, with experts and analysts consistently placing Kount at the top of the pack.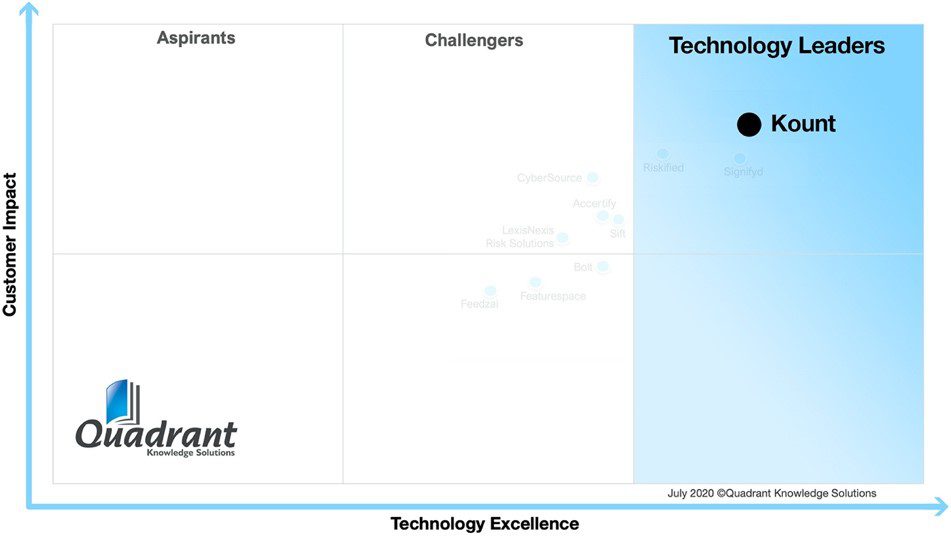 Event-Based Bot Detection further solidifies Kount's award-winning work in both fraud prevention and cybersecurity. In a string of 18 awards in 2020, Kount recently won eCommerce Security Solution of the Year by the Cybersecurity Breakthrough Awards for the second time in a row. This award came just days after Juniper Research awarded Kount gold for both AI in Cybersecurity Innovation and AI Platform. For the ninth consecutive year, eCommerce businesses voted Kount as the Customer's Choice for Best Antifraud Solution in the Card Not Present Awards. And, Fast Company named Kount one of the Most Innovative Companies in 2020.
Kount's Event-Based Bot Detection solution comes at a key time, as the new Bot Landscape and Impact Report reveals that 80% of businesses engaged in digital commerce have experienced an increase in financial loss because of complex and sophisticated malicious bots. Two thirds of respondents say a single malicious bot attack has cost them more than $500,000 in the last year.
"Innovation and advancement have become essential to address the rapidly changing threat landscape," said Brad Wiskirchen, CEO at Kount. "Pioneering the most advanced solutions is embedded in Kount's history, from being among the first companies to use machine learning to developing the largest Identity Trust Global Network. And today, we're taking the next step with Event-Based Bot Detection. This new development furthers Kount's position as the solution of choice for end-to-end customer journey protection."

To learn more about Kount's Event-Based Bot Detection, please visit kount.com/bots