More than a third of the entire world's population is under various forms of lockdown. For instance, South Africa went into lockdown for 21 days. New Zealand ordered 14-day quarantine for all individuals in this country. The UK went into full lockdown on 23rd March 2020. In such a surreal situation, it is important for banks to provide hassle-free banking experience to individuals and businesses. And embracing the recent mobile app development trends is the best way to make that possible.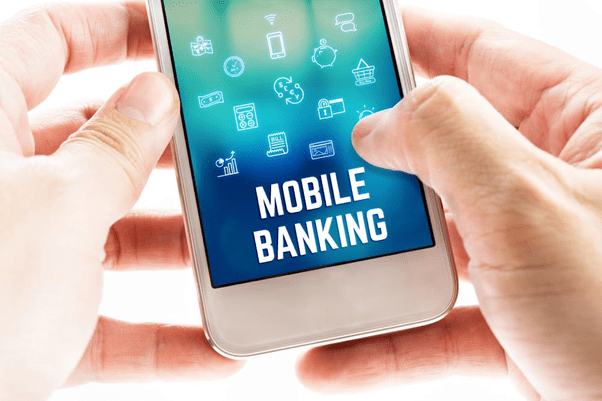 From national quarantines to school closures, countries around the world are trying everything they could to slow down the spread of the coronavirus. Though people can't move out of their homes, that shouldn't stop them from enjoying banking services whenever they need one. Let's take a look at the latest mobile app development trends that will make it easier for people to access banking services in such critical situations.
1. Augmented Reality and Virtual Reality
The AR and VR technologies aren't just about enhancing gaming applications on mobile devices. Now you can use these technologies in other sectors as well. Google Maps, for instance, uses AR to provide real-time directions to mobile phone users. Snapchat and Instagram also use AR filters that can transform a human face into several digital funny characters.
What is its impact on the banking sector?
According to Heather Bellini, a managing director of the global investment bank, virtual and augmented reality can generate a revenue of $80 billion by 2025 in banking. Here are the three ways AR and VR can take mobile banking apps to a whole new level.
New research suggests that AR and VR technologies help deliver better efficiency, improve security and drive more productivity in mobile banking apps.
According to a study conducted by Citi, integration of AR/VR can enhance the convenience, speed and financial insights of banking apps.
Immerse UK brought forth a report that concludes that the combination of mobile banking and AR/VR technologies can help drive the UK economy, especially when the chips are down.
My verdict
In such critical situations, a mobile banking app should be treated like a branch that easily fits in one's pockets. AR/VR promises to make the apps convenient to the extent that people don't have to rush to a branch for transactions.
2. IoT (The Internet of Things)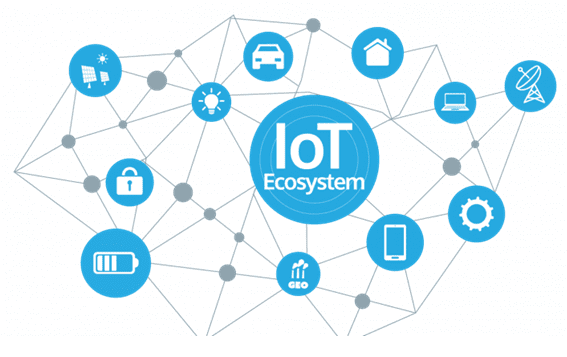 IoT is nothing but a network of physical objects embedded with interconnected electronics, sensors and software. Big brands such as Samsung, Bosch and Xiaomi are already holding a big market share for this technology. The global IoT market is supposed to generate nearly $1.335 trillion US dollars in the year 2020 alone. Some of the most popular IoT app development trends include Kisi Smart Lock, Google Home, etc.
What is its impact on the banking sector?
The banking sector is usually known to be conservative, slow and prone to bureaucracy. And these are exactly what we DON'T need right now. IoT doesn't only improve the speed of mobile banking but also influences this sector in a number of ways. Check them out.
Smart ATMs have been of the most popular IoT devices that eliminates the wait for standing in long queues at a brick and mortar bank. Now this solves two major problems.
[One, you can avoid the risk of being a part of social gatherings such as in banks. Two, it reduces the number of employees needed inside the traditional branches, thereby driving down the costs of banks]
IoT has the potential to simplify operating models on banking apps. JPMorgan Chase consists of nearly 51.8 million active digital customers and 36.5 of them use mobile banking. The latter marks a spike of up to 7% year-over-year. IoT lets you open a digital account within a maximum of five minutes on an average.
24*7 working chatbots are other wonders of IoT. Some chatbots even use machine learning and natural language processing to offer a personalised experience to clients with time.
IoT uses data processing algorithms to generate wealth management insights for specific individuals. It increases the speed and accuracy of the financial information gathered. That means IoT enabled banking services can alert its users the moment their financial stability is under threat.
My verdict
Governments from all over the world have shut down several services due to the current COVID-19 situation. Bank employees are also reluctant to leave their homes. So what if you need an update about your transactions? What if you need to open or close your savings account immediately? That is when IoT will come into play.
3. Blockchain technology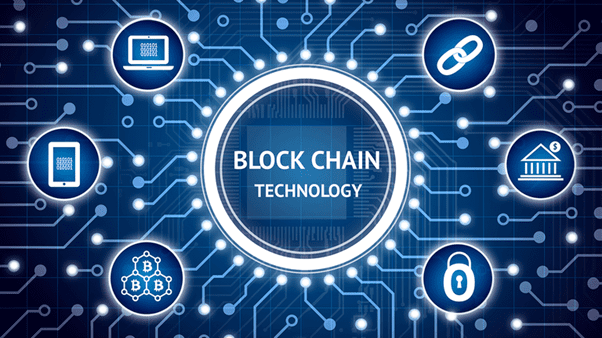 Blockchain development has opened up a slew of exciting opportunities in the IT and banking sector. Developers can use this technology to create decentralised mobile applications which can be owned by everyone. The decentralised mobile applications are impossible to shut down and they do not have any downtime either. The image given below shows how worldwide blockchain revenue tends to increase from 2020 to 2030.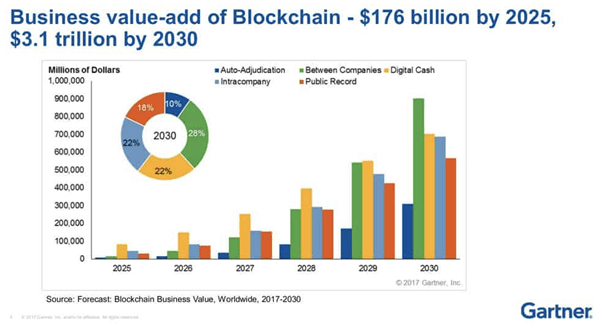 What is its impact on the banking sector?
According to a post shared by eLearning industry "As mobile transactions are gaining momentum for various businesses, blockchain-based mobile apps are gradually getting popular." Some of the major banks have already started out this technology in their apps for money transfers, back-end functions and record storage purposes. Now let's see how blockchain technology reshapes the future of mobile banking apps.
Making in-app purchases is not as easy as using a grammar checker. Most of the users are unable to make an in-app purchase because they may not have the necessary payment method such as credit cards. The whole payment process is troublesome even for people who have a credit card. But, blockchain technology lets you make in-app purchases with app coins, thereby eliminating complex credit card processes.
Blockchain technology is about creating an easy to use process with a localised user interface on mobile banking apps. It makes the banking experience on the go for customers without any hassle.
There are various under-developed areas in the world where people have smartphones but do not have access to bank accounts or personal credit system. Blockchain technology will have the ability to establish an online mobile wallet to store coins and tokens for anyone who has a smartphone and an internet connection.
My verdict
The spread of coronavirus has left businesses all over the world, counting costs. The Bank of England and the US Federal Reserve have cut down interest rates in an attempt to strengthen their economies. However, the integration of blockchain technology with mobile banking apps can help in improving the economy, protect against cyber attacks and facilitate easier payment methods.
Final Thoughts
Governments are asking people to stay inside their homes and prevent the coronavirus from spreading further. It can be difficult for common people to opt for traditional banking services in such situations. Also, the global economy is expected to notice a slowdown by at least two per cent this year due to the impact of COVID-19. UNCTAD is even calling on governments to take urgent measures to curb this economic impact.
However, the mobile app development trends discussed above can make it way easier for us to enjoy a wide plethora of banking facilities online. Technologies such as Blockchain not only create more secure payment methods but also have the capability to improve the global economy.