It seems Gen Zers want to tell us all how to live: No middle parts. Ditch the skinny jeans for mom jeans. Facebook is for old people. And while Jenna Rink is the only person my thirty-year-old millennial self is willing to take cool tips from, Gen Zers might be onto something when it comes to how they get their financial advice.
As this generation enters the workforce, it is important that they enhance their financial literacy, especially as this entry comes amid the second economic crisis that they've lived through. While 17 states do mandate financial literacy, the majority of U.S. Gen Zers are throwing away the pages of their parents' books and seeking out their own sources of financial information on social media.
According to new data released from Tallo, nearly half (45%) of Gen Z gets their financial advice from social media apps like Instagram, TikTok, and YouTube. Even with all of this information at their fingertips, 63% said they felt anxious about their personal finances.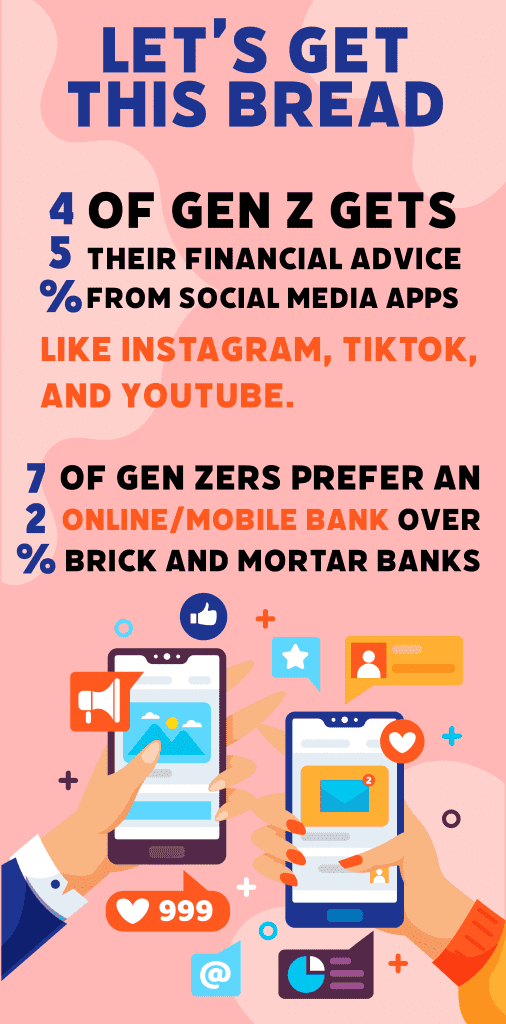 Because Gen Zers have social media and finance apps at their service, investors have been eagerly putting their money into fintech startups that offer saving platforms to children, young adults and parents. According to Crunchbase, in 2020 alone, $344 million was invested in these financial applications. With 72% of Gen Zers preferring an online/mobile bank over brick and mortar banks, these investments are a solid gamble.
So how can fintechs that are targeting Gen Z deliver their insight through social media sites and support the financial success of this generation?
David Nelyubin, Senior Research Analyst, Emerging Technologies Advisory Service and Worldwide Payments Model at Mercator Advisory Group has some ideas for a solution: a banking/payment 'super app.'
This "super app" would be a "one-stop-shop financial app that consolidates financial information and allows a connection in one place. Actors such as banks, networks, processors, lenders, and fintech firms would all be connected into this app. The app would feature a rich digital wallet experience that includes data driven personalized solutions such as: personalized rewards, a budget planning and forecasting solution, lender solutions (student loan, mortgage, BNPL, lender marketplace based on augmented credit score), real-time credit score reporting of balances to bureaus, a card marketplace (debit card credit building products), cash in and out at any merchant POS with any type of card product, recommendation engines for product purchase, P2P transactions to anyone, QR code payments, card control and subscription management, wage management solutions (payroll advance), and mobile investment product (manual and managed solutions).
"Take [this app] and market it on social media, add access to investment solutions such as Robinhood, then go ahead and market [it] on TikTok [or]Instagram through a dance or influencer," concluded Nelyubin.
With the majority of older Gen Zers genuinely wanting to learn more about investing and investments, it is important for banks and other financial institutions to find avenues to provide this information in a way that appeals to their culture. Now is the perfect time for traditional banks to get their foot in the virtual door and begin flexing their knowledge on social media. After all, who doesn't want to see a group of investors putting a financial spin on Doja Cat's "Say So" dance?