An ever-increasing number of consumers in America uses prepaid cards. Why are they so appealing, anyway? It probably has something to do with the convenience, security, and versatility associated with this payment method. The rapid advancement of this relatively new financial product can make you think that you're missing out on something important. Are you? Continue reading to find out. In this article, we'll tell you everything there is to know about prepaid cards.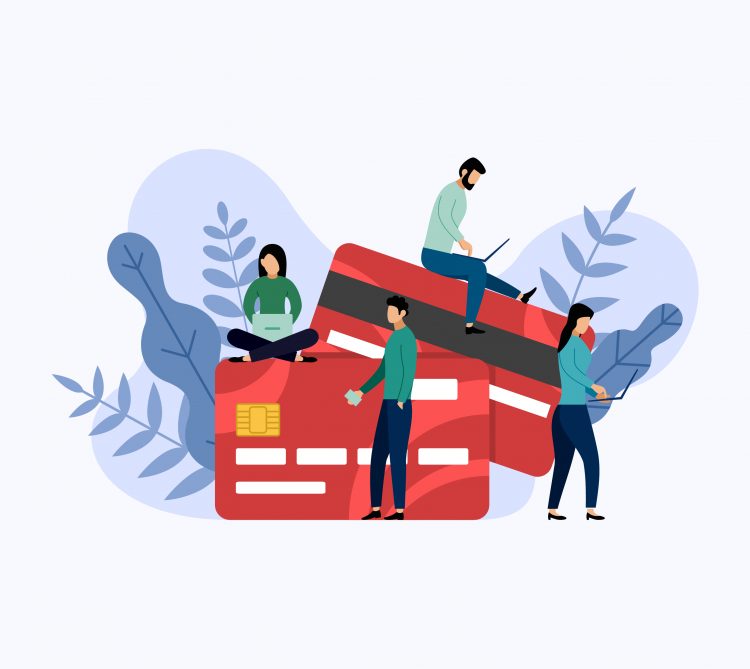 Definition Of "Prepaid Card"
Dozens of types of cards are available on the market right now. Prepaid cards are just one example. A prepaid card is a card that you use instead of cash when making purchases. The payment card has a monetary value stored on itself, not in an account managed by the bank. Prepaid cards are similar to debit cards, but there's one major difference. A prepaid card limits your spending, not to mention that it features an expiration date.
When it comes down to prepaid cards, you're bound to come across alternative denominations such as "store-value card" and "prepaid debit card". The payment cards are associated with important card issuers and networks like Visa, MasterCard, Discover, and American Express. It's not hard to get your hands on a prepaid card. There's no credit check and the best thing of all is that you don't need a bank account.
How A Prepaid Card Works
If you have a prepaid card, you can make card-based purchases without the inconvenience of dealing with a financial institution – in other words, the bank. The moment that you buy the card you determine how much money you want to "load" it with. The card issuer opens an account for you, in which you deposit the funds. If you'll use this payment card for daily expenses, it's not necessary to put too much money on it.
When you want to add money to the card, you can try any of these methods:
Pay with direct deposit
If you bought the prepaid card at a retail location, bring the money there
Transfer money from your bank account to the prepaid card
You can spend the money and even withdraw cash from an ATM. Prepaid cards that have the Visa or MasterCard logo can be used anywhere where they accept these card scheme networks. You should make the transition to a prepaid card if you struggle with overspending or don't want to incur interest charges.
What Is the Result of The Increased Popularity of Prepaid Cards?
As mentioned in the beginning, prepaid cards enjoy a great deal of popularity in the United States. They are the preferred payment choice of consumers and businesses alike. It's only normal to want to know the reason behind the huge popularity of prepaid cards. Well, marketing plays a crucial role in the adoption of these payment cards.
Prepaid card issuers invest heavily in marketing to drive portfolio growth and substantial payoff. More often than not, they resort to email marketing to increase their market share. To eliminate mistakes, digital marketers proofread the emails before sending them out. They do this with the help of web-based tools like Grammarly, TrustMyPaper, Hemingway Editor, Studicus, Ginger, or GrabMyEssay. Many believe that direct mail marketing is ineffective for prepaid. Nothing could be further from the truth.
Highly effective financial product marketing deploys digital channels to promote new products, such as prepaid cards. Even though prepaid card users have tried other financial products, they still prefer prepaid cards. Millennials are using prepaid cards more than ever before. This doesn't really come as a surprise since millennials do everything differently. It's important to understand that consumer behavior is changing and marketing has something to do with that.
Find Out If A Prepaid Card Is Right for You
Why would you want to use a prepaid card? That's indeed a good question. Check out the benefits and make an informed choice. There's no reason to rush. Below, we'll present the top advantages of prepaid cards.
Safer Than Carrying Cash
It's not a good idea to carry cash with you all the time. First of all, it's not safe. Someone can steal your bag and be off with all your money. If your prepaid card goes missing, you have financial protection. It's a lot easier to steal physical money than digital money, which is why you need to be careful.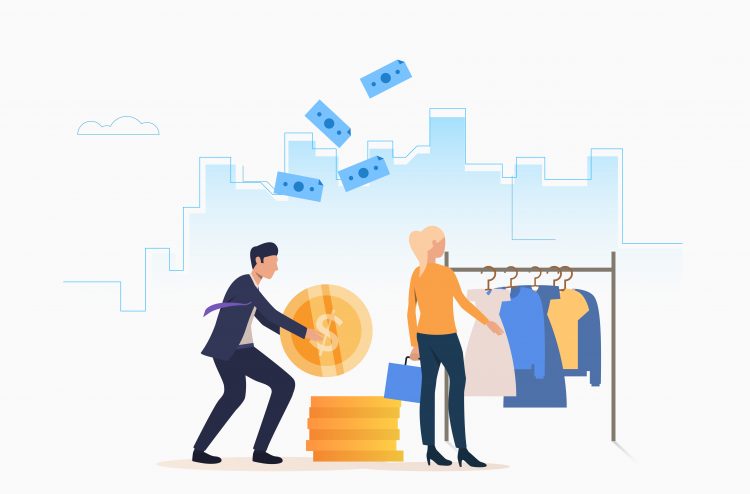 Added Peace of Mind
Have you ever heard about the Electronics Fund Transfer Act? This federal law was passed by the Congress of the United States in 1978 to establish the rights and liabilities of consumers. Prepaid cards are covered by this law, which means that companies are required to carry out investigations in the case of unauthorized charges and errors. If you register the payment card with the issuer, you can leverage these benefits.
Easier to Manage Your Money
Managing personal finances isn't so simple. You must take notice of your money, make a savings habit, and, most importantly, be persistent. A prepaid card makes your life simpler. To be more precise, you can restrict your ability to overspend. You can only spend what you've deposited. This creates discipline with money and encourages you to build good financial habits. What mainly drives people to use prepaid cards is the desire to take control of spending, debt, and fees.
The Use of Alternative Financial Services Together with Prepaid Cards
Until this point, it's clear that prepaid cards play an important role in offering a range of financial services to the unbanked. What you don't know is that prepaid card users take advantage of alternative financial services, such as:
Payday loans
Bill-paying services
Check-cashing
Why do people turn to alternative financial services? One explanation could be that they want to avoid the fees that pop up at every corner of the banking system. These are low-income individuals who cannot afford to pay so many fees and charges. As a rule, prepaid cards meet users' expectations in terms of costs. They consider them more useful for achieving their long-term goals.
Paula Eldredge, an expert financial writer at Best Essay Education and contributor to Kiplinger's Personal Finance, says that "issuers are required by law to disclose information regarding prepaid card's pricing and fees. Please read the disclosure statement and keep it for your records". Now, you know.
While it's true that you don't pay interest on the payment card, there might be some fees attached. Some prepaid cards charge for special benefits like automated bill pay. Structures vary, so you might want to read the seller's disclosure statement. There may be costs you don't know about. It's not a piece of paperwork you'll want to slide by.
To sum up, if you've been turned down for a credit or debit card, buy a prepaid card. The fee structure isn't changing any time soon, so you don't have to worry about POS purchases, ATM transactions or live customer service calls. Make sure to shop around, as the prepaid card industry has expanded significantly in the last years.