Everyone is familiar with gift cards, they like to receive them and they like to give them, but … there is always the comment they're not personal enough! Well, that has changed with the launch of new features and functionality, that not only make them fun, but also allows the giver to personalize it in a unique fashion.
"Gift Card Impressions™ (GCI), an industry leader in giftable packaging and innovative delivery of stored value products and a wholly owned subsidiary of InComm, today introduced its patented suite of digital gift cards, gift tokens®, gift card holders and cards for this year's holiday season. The suite is made up of holiday designs including interactive selections, like virtually shaking a snow globe to reveal the sender's gift card and sending a gift card with patented personalized animations, gift wrap options, and much more. These holiday gifting experiences are now available through GCI's retail and e-commerce partners nationwide. Consumers can also access GCI's 2018 holiday suite of gifting products at http://www.thegiftcardshop.com or by downloading the Gift Tokens® app in the iTunes App Store or Google Play."
With this mobile app, purchasing and giving a gift card couldn't get much easier. Literally, after downloading, open the app and choose the card, select how you want it delivered and one of the new animated electronic gift cards (e-gift) or the interactive ones where the recipient has to act (shake, spin, scratch or drink on your phone) to see/receive their card.
"According to InComm's 2018 Holiday Shopping Index, gift givers plan to give gift cards to virtually everyone on their holiday list this year, and they are looking for ways to elevate the giving experience to make it even more special and meaningful," said Brett Glass, CEO of GCI. "Our patented technology, coupled with our creative holiday designs ensure that every consumer who receives a gift card has a unique and enjoyable experience."
GCI's digital gifting technologies provide the consumer fun and creative methods of electronically receiving a gift, including the use of its patented method that allows the consumer to manipulate their mobile device by turning, swiping, blowing, or making other gestures with or on the device in advance of "receiving" the electronically-delivered gift. GCI also offers desktop capabilities for delivering highly personalized, multimedia animations and videos to a recipient before, during, and after delivery of a stored value card.
This is what the gift card industry needed to push acceptance of electronic gift cards (e-gift). Gift card loads in 2017, were $92.9 billion with a forecasted compounded annual growth rate (CAGR) of 2%, where loads are expected to reach $100.6 billion by 2021.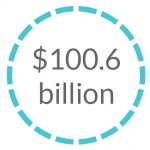 The in-store gift card market is by far the largest, but with these new perks, I would expect to see accelerated growth in the digital or e-gift card space. Some of the growth will come from what is now physical card sales, but also expect to see a lift in new digital sales.
Overview by Sue Brown, Director, Prepaid Advisory Service at Mercator Advisory Group