In 2011, Google introduced Google Wallet, which made it the first tech giant to bring one to the market. This was a revolution that fed on a technology called Near Field Communications (NFC). It allowed people to use the wallet to make payments, redeem coupons, and earn loyalty points from the comfort of their phones.
Unfortunately, the mobile penetration of the e-wallet was not as deep as it should have been. To make matters worse, there were only a few merchants out there who welcomed it.
Building on the same idea, Apple introduced Apple Passbook (now Apple Wallet) in 2012. However, the app targeted coupons, store cards boarding passes, movie tickets, event tickets, transportation tickets, and student ID cards in place of mobile payments.
A couple of years later, it unveiled Apple Pay that focused on secure monetary transactions, much like Google Wallet.
Other companies such as Samsung followed suit and sparked a war of innovation in an attempt to bring about newer technological advancements that could stand out and gain the upper hand.
Ever since, mobile wallet has grown into a billion dollar industry underpinned by the convenience it delivers.
According to market experts, mobile payment apps are likely to reach a transaction value of a whopping $14 trillion by 2022! You can only image the ninja speed at which this industry is pacing.
Modern-Day Sophistication
The mobile wallet field has come of age and witnessed massive changes en route to modernization. For instance, NFC is now commonplace in most high end smartphones and locations that accept digital payment.
To top that, there has been a colossal smartphone penetration of 67% worldwide with 5.112 billion unique mobile users showing up in 2019.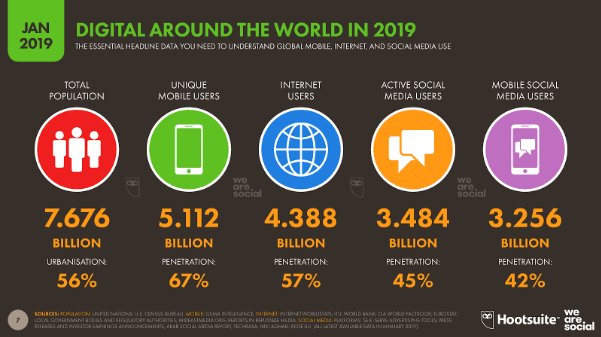 Also, of the total global population of active Internet users (4.388 billion), 52% (3.986 billion) chooses mobile Internet! This is huge.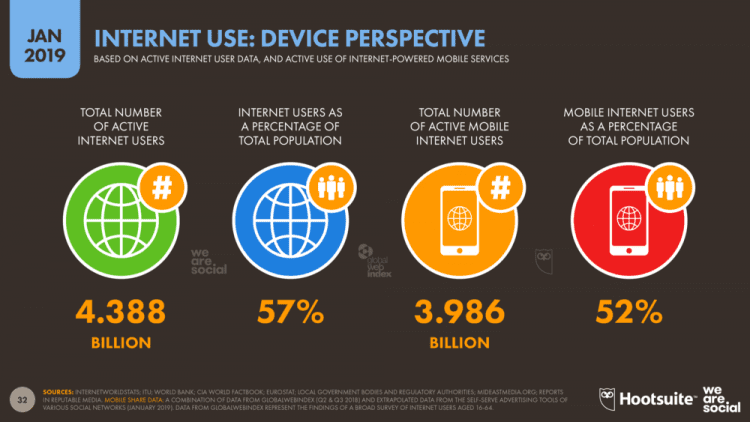 Needless to say, there has been a significant change in the way people lead their daily lives, commute, work, watch movies, read books, cook, choose eateries, indulge in fashion, make purchases, and pay utility bills.
This is the era of doing things 'on the go.' To that end, 'hard cash' is fast fading away from the lives of consumers and digital payment solutions such as mobile wallets are reigning all over.
Reason? – Because convenience is the new loyalty! After all, a mobile wallet enables…
Quick monetary transactions
Easy accessibility
Extensive use cases
Splitting of bills
Timely payments
Reward points and bonuses
Convenience of paying on the go
Owing to the benefits, not only the tech savvy population, but also laymen are jumping onto the bandwagon and choosing mobile wallets as a preferred method of payment. The country-wise mobile wallet usage is highest in China, followed by Norway, UK, and the rest.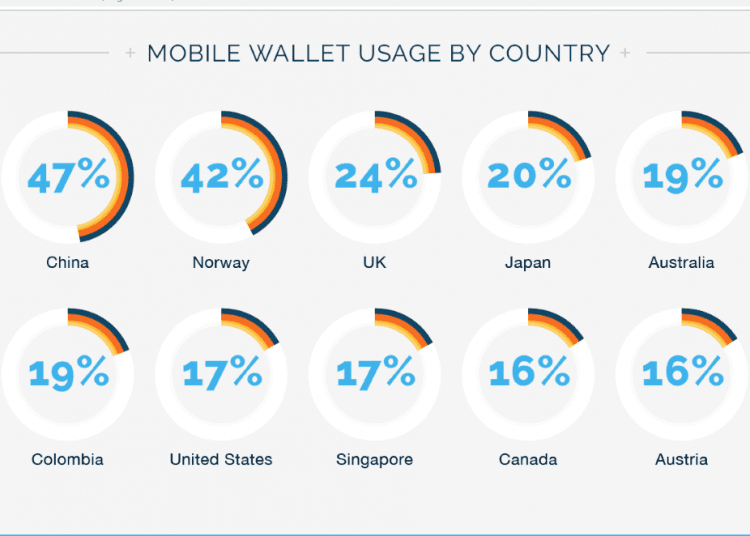 According to Juniper Research, the mobile wallet user base could touch 4 billion users by 2024 from the present 2.3 billion.
In modern times, enhanced consumerism has leveraged the benefits of this financial instrument to the fullest. Take the likes of Alipay, PhonePe, PayPal, Skrill, Amazon Pay, Apple Pay, and Google Pay.
People no longer brood over aspects such as functionality, security and cost of digital wallets. Rather, they are willing to know what the future has in store and what better features can be expected.
As such, mobile wallet integration is a field brimming with opportunities. However, bringing digital data and high value customers together inside mobile payment apps and then offering a glitch-free experience is a mighty task.
It is a catch-22 situation where consumers depend on merchants to adopt the mode and vice versa; one falters, the other backs off, too. The usage of mobile wallets is thus, subject to the indirect network effect.
Mobile Wallet Integration: Opportunities and Challenges
Opportunities
Customer Engagement and Loyalty
Business is a numbers game! For any business to survive, it must have customers. Repeat customers, to be precise. Loyalty is a sign the business is credible and worth relying on. However, building customer loyalty is easier said than done.
While businesses focus on their customer retention goals, customers have their own reasons to flip anytime they find a better brand. Similar is the case with digital payments. Thus, having a critical customer base with a minimum number of early adopters who can provide timely feedback requires a lot of effort.
Customer loyalty and retention is heavily dependent on mobile apps. Brands that do not have it are sure to fail because most consumers prefer loyalty programs accompanied by a mobile app.
With such an application, it becomes easier to collect reviews and offer loyalty points as well. So, this is a huge opportunity to work on, when it comes to e-wallet app integration.
Rural Penetration
For businesses to be successful in the actual sense, it is of utmost importance that they reach the urban as well as rural population. In fact, rural areas carry the potential of making a huge impact on the economy of a country and the world at large. So, the market therein needs to be dug deeper.
However, most people in such remote areas are deprived of basic financial facilities such as a bank account. Nevertheless, smartphones and the Internet have successfully penetrated into the rural ecosystem. Here is a chance to strike when the iron is hot.
The rural population can conveniently use mobile wallets to set up bank accounts without ever visiting a bank in person! Because present-day digital payment is transparent, secured monetary transactions would not be a concern ever. It is evident that with money matters, the 'urban first' philosophy no longer works.
Expanding Smartphone User Base
It is amazing how a decade ago mobile phone makers were worried about boosting product ownership and working on strategies to grow the same. Does it need a push now? We don't think so. Smartphones are bought by everyone these days.
In fact, people prefer to buy more than one model for convenience and fun. And this frenzy only seems to be increasing with each passing day. Today, four in ten people are sure to own a smartphone. The good news is the count is increasing.
In the coming years, this number is expected to grow massively. This indicates there could be a rise in the number of mobile wallet users, too. More people are inclined toward cashless payments because of the convenience and speed of money transfer.
Also, people are increasingly becoming comfortable using technology. Scanning QR codes and making use of NFC now seems to be everyone's cup of tea!
Mobile Banking on the Rise
Banks these days are surfacing on the Internet and on our smartphones as well. In an attempt to reach customers, these financial organizations have moved a step ahead in the online space; they are now going mobile.
Because the global population is out-and-out tech savvy and so in love with the Internet culture, banks worldwide seem to have played their cards right.
In an attempt to simplify cashless payments, online balance checking, remote deposits, and other services, they are introducing digital software that are innovative, detailed and highly sophisticated.
This is a revolution led by consumers where three in ten people with smartphones are willing to opt for cashless payment as and when the need arises.
Challenges
Regulatory Compliance
Digital wallets and payment apps need to bespeak the highest standards of security. To that end, they also need to comply with all legal requirements under government jurisdictions – for consumers as well as financial organizations.
For rookies in the market, becoming compliant is a daunting task and needs a lot of effort. Unauthorized use could be a liability and put such companies in legal hot soup. As such, privacy and data policy need to be placed in the best interest of consumers.
Fraud Risks
This is a serious challenge and can make or break the reputation of a mobile app in the global market. Fraud risks count among those many reasons why consumers shy away from using e-wallets.
The fear of getting hacked or facing malware attack or suffering data leakage is no intense that people find it safer to not use these modes of payment and settle for hard cash.
Product makers need to ensure their e-wallets are not vulnerable and do not pose a threat to financial safety of consumers.
Enabling safe end-to-end transactions is an imperative, not a choice. After all, technology should be all about convenience and nothing about disconcertment.
Low Awareness, Less Trust
Some consumers and merchants are yet to catch up on technological advancements that are happening around the globe. Their lack of knowledge makes them believe e-wallets are not a convenient mode of payment and do no good. Their ignorance makes them think paying money in cash or via credit or debit card is always better than paying via a mobile app.
What if their phones get hacked? What if they lose their device? What if they get locked out and lose access? They associate the very idea of using an e-wallet with frauds.
For those who want to plunge into this market, breaking the stereotypes is necessary if they want their new e-wallets to survive in the market and make profit. They must run marketing campaigns to make people realize how wallet security is not compromised so easily. Positive word of mouth is necessary. Remember, technology is always feared until it starts making sense.
Zero Gratification
Unlike cash back programs, mobile wallets usually do not come with reward policies. This makes them a dull affair because there is no opportunity to avail discount or bonuses.
Zero gratification is both a challenge as well as an opportunity for financial marketers and mobile app developers to attract more consumers by introducing reward points so a positive payment journey can be enabled.
For instance, allowing reward points or cash back when an e-wallet is used for making an online purchase would ensure consumer stickiness and retention. Such gratification, however, needs to translate into real money as and when the consumer desires.
Future of Mobile Wallet Integration
Monetary transactions will be largely driven by remote purchases.
Tokenization and dynamic cryptograms will ensure better security.
NFC based contactless wallets will be challenged by QR code based wallets.
Consumers will have complete control over their wallet.
AI powered automated payments will enter mainstream.
To Conclude…
Because the Internet welcomes everyone with open arms, we will see more netizens join the World Wide Web in the coming years. Did you know there could be around 650 million users on the Internet by 2020!
More the digital penetration more would be the savviness in people. Users will be willing to try out newer technologies and make use of digital currencies as well. As such, mobile wallets could become more than payment making instruments. They could become complete financial management tools altogether.
But, we must not forget technology is dynamic. In other words, mobile technology will advance for sure and with it, hardware configuration of those many devices that support e-wallets. The very motive of the cashless ecosystem is to enable open banking that would go beyond mobile-centricity.
And, because the idea of cashless transaction is proliferating, businesses will have to consider the utility and scope of requirements thoroughly.
The good news is the demand is high and the willingness to supply even higher. Overall, things look rosy in the space of mobile wallet integration. The real challenge is to study user behavior, use it to retain consumers, deliver personalized experiences, and create a stable cashless society in which sellers, merchants, and buyers can thrive peacefully. If this challenge can be overcome, there is every bit of chance to rake in the moolah.
About Author
Mehul Rajput is a CEO and co-founder of Mindinventory, a software development company that provide web and mobile app solutions from startup to enterprise level company. His role involves heading the operations related to business and delivery with strategic planning and defining road-map for the future.