It's time for banks to pick a side when it comes to fintech. Banks can either continue to see the technology-driven disruptors as a threat, or take the high (and perhaps smarter) ground, and create opportunities out of fintech collaboration.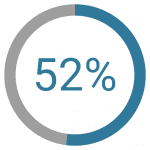 With point-of-sale (POS) consumer financing, this decision needs to come quick. No longer do queues of customers line up outside a bank to receive a loan before heading into their preferred store. Instead, consumers want a solution at the point of intent to purchase. Already, banks are falling behind when it comes to this advanced mobile-first lending. And only 52% of banks have stated that lending and credit are "very important" areas of focus to their fintech partnership strategies, according to a Cornerstone Advisors 2019 study. However, banks still hold the golden ticket title of the biggest lenders around, they simply need a technology enabler for their existing solutions.
In order to shift their loan programs into the arms of a retailer's POS with a seamless digital user experience that shoppers today have come to expect, they need to turn to fintech. Those that secure these partnerships, or relationships, will be ahead of the game in terms of POS consumer financing.
Fintech can complement bank services
The narrative today around banks and fintechs is always one of stiff competition, with fintechs offering new services that haven't been traditionally offered by banks. However, as banks awaken to the growing need to adapt to customer demand, more are realizing that fintech can compliment their services. In reverse, fintechs are also recognizing that for them to have a greater chance in succeeding they too need to cooperate with banks.
Particularly with POS lending, these relationships are emerging. Indian digital payments platform Paytm partnered with the country's largest private bank, ICICI Bank, to launch a digital credit account on the Paytm app. This quick access to instant credit can be used for everyday expenses, such as movie tickets or grocery shopping. The bank provides the algorithm and credit information based on a customer's financial behaviour, and the fintech provides the instant access through the app.
Fintech can further 'equip' banks with the required capabilities to offer POS consumer lending by helping them reach a broader set of customers and get a cut of the action, thanks to more diverse services. Banks, such as SunTrust, Regions Financial Corp, and Fifth Third Bancorp to name a few, have all benefited from fintech GreenSky, to become significant players in the POS lending scene. GreenSky's winning formula of connecting consumers, merchants and banks, has funded more than $12 billion loans – helping banks reach over 1.7 million new customers.
Fintech can form the digital bridge between banks and retailers
There is no question that banks are still the largest lenders – they just need the technology and resources to provide these loans at the point of sale when the item is being purchased. Fintech offers this easy solution by getting the funds to the retailer while assuring the reconciliation for the purchase is done. Fintech can, therefore, help banks to offer their existing loan services seamlessly at a retailers POS. Those who are quick to jump on this will lead the way in POS consumer lending.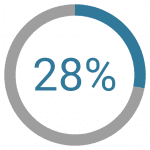 Banks that are able to partner with the right technology will make POS lending more accessible and experiential to customers – after all, 28% of shoppers now prefer retailer with instant financing. A bank-fintech relationship can give customers a seamless transaction at a store. For example, a customer receives the installment loan on a digital prepaid card, provided by the bank, and checks out like any other transaction, thanks to instant fintech technology. Lenders innovating their in-store credit solutions will not only stay competitive but relevant to retailers and consumers who now expect this streamlined service.
Fintech companies do not have to switch banking processes or be an alternative. Instead, they should be complimenting the bank's financial services, and bridging the gap between bank and retailer when it comes to POS lending. Fintechs are capable of letting banks take their existing services on the backend and offer it with a next-generation user experience for customers. Banks simply need to accept this, while at the same time fintech's realize that replacing a bank all together will solely present more challenges. The future leaders in POS consumer lending will, therefore, welcome collaboration between fintech and bank, rather than treat it as competition.