The following is a transcript of an interview between PaymentsJournal and Bill Nichols, the Senior Vice President of Sales for America, AEVI, during the Money20/20 event:
PaymentsJournal
What Are the Biggest Hurdles for Merchant Acquirers and Their Merchants?
PaymentsJournal
Welcome to the PaymentsJournal podcast. I'm your host, Ryan Mac, and today's episode is a conversation that I had with Bill Nichols, who is the Senior Vice President of sales for America at AEVI during the Money20/20 event. Now during this episode, we take a look at the various hurdles for merchant acquirers and I also asked bill, what his key takeaways from Money20/20 are. So without any further delay, let's start the show.
Alright, so on this episode, I'm joined with Bill Nichols, from AEVI coming back to our show again. So Bill, what do you see at this moment as the biggest hurdle for merchant acquirers and their merchants?
Bill Nichols
So the biggest hurdle really is about integration and connectivity. Right? It kind of speaks to the whole notion of what merchants have to do, what vendors have to do what is he's had to do, what everybody has to do to bring the right solution to the countertop. It's about for us, my perspective, the frictionless experience with the end consumer, and how the merchant the ISVs, the ISOs and even the acquiring banks work together to deliver that along with the platform provider. And the hardware vendors, a number of people are coming together to provide a very frictionless solution to that merchant.
PaymentsJournal
You know, certainly very interesting. So you know, with that, you know, what I'm hearing is that we're talking about managing multiple system from multiple providers. So how can acquirers, ISOs, and VRs really achieve this?
Bill Nichols
So I mentioned earlier integration and connectivity and I come back to that point. Integration for me is how all these solutions work together, right? How they how they work side by side to enable and streamline the checkout process. So when we talk about integration, it's really about starting with the payment application and layering on top of that payment, after the number of value added solutions, those value added solutions are targeted toward a specific merchant segment. And you can do that in a number of ways; you can do that in let's say, the old legacy way, where things are very hard coded together, very tightly bundled, very monolithic payment application that has these value added. Or you can do it kind of the new age digital way, in which we introduce Android-oriented technology and that technology allows us to make use of that Android capability and bring together applications that are more fluid and easier to deliver. So we kind of are working in that direction, right, to create a more accelerated pace for the deployment of the applications that need to be deployed as needed, and not necessarily build something that takes 12 months.
PaymentsJournal
You know, clearly, not all smart point of sale providers are the same or all created equal here. So what do acquirers and ISOs need to consider when choosing the right platform to work with?
Bill Nichols
So you start with the market segment you want to approach; that market segment might be a traditional retailer, a restaurant, a restaurant might be a countertop, you know, pay at the counter versus pay at the table. Or you might have a number of segments within that retail space, spas and dog grooming etc. So really need to understand what that space is in order to formalize and develop your solution around that space. First thing we need to do is kind of mix and match the specific applications that we need to bring together, right? So once we understand those, then we have to figure out a way of accelerating the deployment of those applications. What we can't do is accelerate the deployment and be limited by the hardware technology and the proprietaries of the hardware technology. We need to deliver a single application, single payment application, layered on with these value added apps as I mentioned earlier, into a broad spectrum of devices; how do you do that quickly, efficiently, easily, and so that you are able to provide support to those applications? You know, in terms of market segment and in terms of your operational capabilities as kind of a unique way around that.
PaymentsJournal
Alright, so clearly AEVI must have solutions that are going to be solving these problems that we're talking about today. So do you care to walk our audience through what those solutions are?
Bill Nichols
Yeah, so AEVI's approach to the I think the problem of the day is walking away from those proprietary applications and making use of that Android technology, that technology that Android brings to the table. So our approach is agnosticity when it comes to the devices that brings operational efficiency to the acquirers, to the ISOs, that brings ease of support and ease of use, that brings consistency.
So let me give you an example. Today, you might have a proprietary fleet of product delivered by terminal hardware, vendor A, and terminal hardware B, and because of those monolithic applications that we talked about earlier, they each have the ability to deliver us a gift and loyalty and layered on to their hardware platform, but one vendor might move faster than the other. And as a result, at some point in time, you're going to have this disparate fleet of product out there 50,000 or 100,000 devices, all operating differently. And if you bring on board, yet another hardware provider, they will have delivery of applications at a different pace. So now you're supporting, from an operational perspective, three different or maybe six different hardware devices, three different platforms, and a number of different payment applications that have different value added applications layered on top of them. Your call centers are inundated with calls from an operational perspective, from a logistics perspective, it adds cost to the entire stream delivery of that product.
AEVI does it very simply by using one single application and because we have this agnostic approach to the Android devices that are deployed, that single application fits easily and quickly and, you know, at same time frame onto all of those devices that the acquirer, merchant, ISO, or ISV might select. Then again, we put those value at applications, but they are delivered instantaneously. So immediately, as soon as development occurs, you can have payment application and those value added apps deployed to terminal type A, terminal type B, terminal type C, whoever they might be, so you are free to select what hardware you want. You're free to select what applications you want. And you're not bound by time constraints by somebody saying, "well, I can deliver it in six months, and I can deliver nine months", you're simply bound by the ability for you to decide what you want and when you want it.
So AEVI's perspective is that agnosticity then leads to the ability to deliver a platform that provides a number of services, terminal management services, device management services, content delivery, business intelligence, and all those things are in the platform. Used appropriately, there's a tremendous value to the acquiring organization, the ISOs to the ISVs, the merchant, and ultimately, to that end consumer. We talked about early on about frictionless payment, that's how we think, you can do frictionless payment and improve operational efficiency at the same time.
PaymentsJournal
Right. So before we wrap things up, I've got one final question for you. So we're here at Money20/20. So besides the things that we're talking about today on this episode, what are you hearing from the industry that has you excited?
Bill Nichols
Well, I got to tell you, what am I hearing, I'm hearing that there is a tremendous move toward Android environments on the countertop, and that those Android environments can be used as single, just like as a as a traditional, rather standalone, payment device, or they can be used as a semi-integrated payment device. Or they can be used in the world where you have a fully integrated POS and payment capability from the factory as a hardware device that has a merchant-facing and a consumer-facing screen tablet and functionality. And those devices now can be used very effectively to improve the merchant experience. So I'm seeing that there's, I think there's finally a serious uptake on Android capabilities on the countertop, you're seeing a number of hardware providers bring their Android hardware terminals to the countertop and releasing those devices, things that even a year ago, the big guys were hesitant on delivering Android. Now, there's an accelerated pace toward Android. And I think that's going to bode well for AEVI and companies that can do the types of things we do.
PaymentsJournal
Excellent. Well, thank you, Bill for taking the time today for speaking to me about AEVI and I hope to have you back on the podcast real soon.
Bill Nichols
Thank you very much, Ryan. Really appreciate being here.
Summary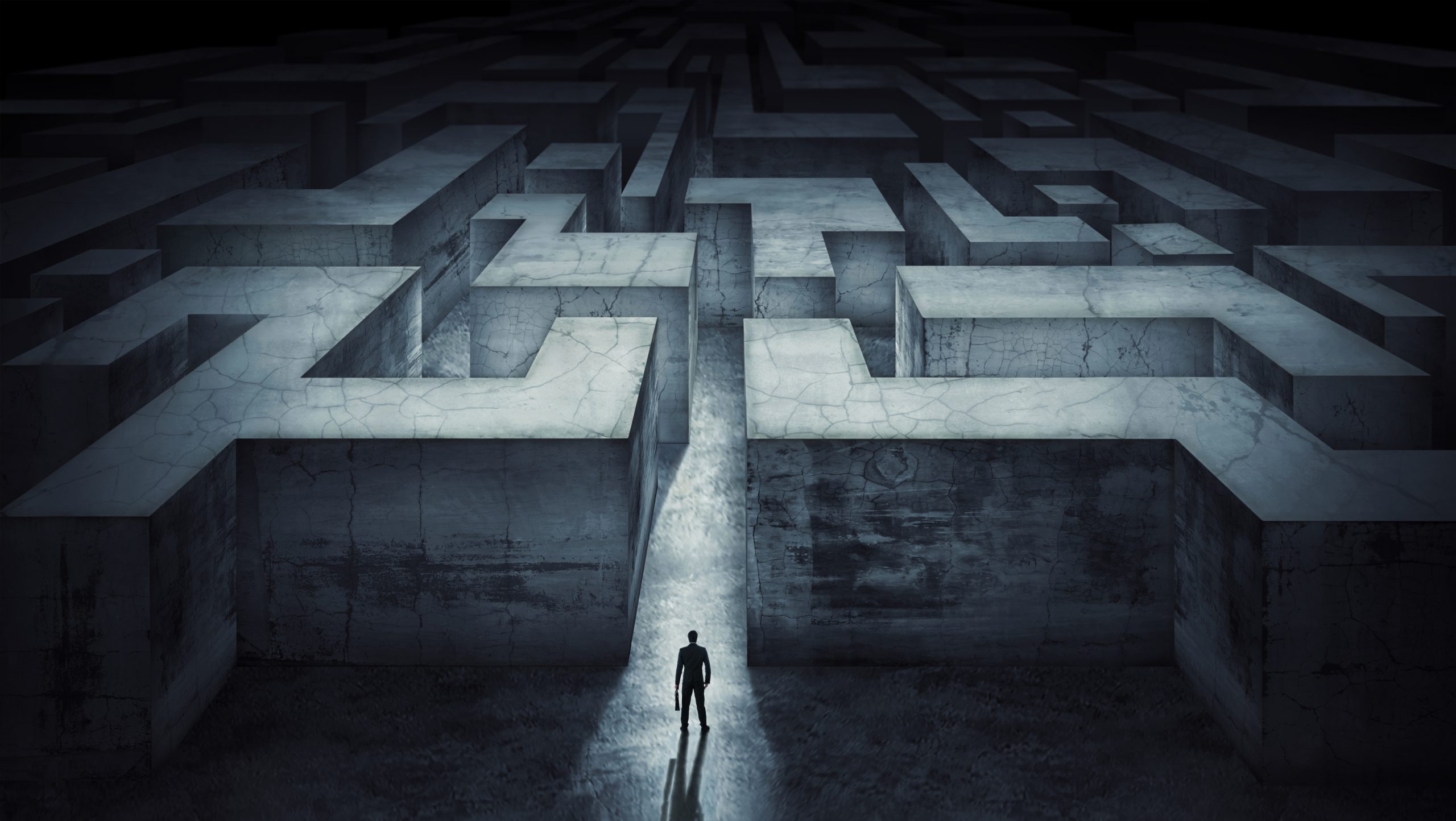 Article Name
What Are the Biggest Hurdles for Merchant Acquires and Their Merchants?
Description
The following is a transcript of an interview between PaymentsJournal and Bill Nichols, the Senior Vice President of Sales for America, AEVI, during the Money20/20 event:
Author
Publisher Name
Publisher Logo