Podcast: Play in new window | Download
Every member of the payments value chain is confronted with a bewildering variety of options when seeking to partner with a fintech to retain their competitive edge, reduce costs, and build a better user experience.
To solve this problem for its clients, Mercator Advisory Group developed the Fintech RFP Counsel program. In the program, Mercator recommends the correct field of recipients for the request for proposal (RFP) based on a specific needs assessment performed by its expert analysts and guides its clients through the interview and selection process.
To further discuss the value of Mercator's Fintech RFP Counsel, PaymentsJournal sat down Ted Iacobuzio, Vice President and Managing Director of Custom Research and Consulting at Mercator Advisory Group.
What is a fintech?
While the word fintech is widely used in the industry, Iacobuzio offered specific insight into how he defines the word. It is "a small technology company that has created one application, program, interface, or API that solves a specific problem in the financial services industry." These smaller firms typically solve a single problem, issue, or use case in the realm of financial services technology.
Larger integrated processors, many of which acquire smaller firms and fintechs, do not fit under the definition of a fintech. Even so, Mercator's Fintech RFP Counsel can offer value to every member of the value chain considering a fintech partnership, including issuers, acquirers, independent sales organizations (ISOs), independent software vendors (ISVs), value-added resellers (VARs), merchants, program managers, processors, networks, and vendors themselves.
Mercator's Fintech RFP Council program
A request for proposal (RFP) is a detail driven, knowledge based process that many organizations find difficult to manage. In Iacobuzio's words, the "RFP process is black magic—especially to smaller institutions and firms." He added that "there are plenty of smaller banks, credit unions, and other organizations with a hole to plug on the processing side looking to do business with fintechs to plug that hole." But finding the right partner isn't easy.
Mercator Advisory Group can serve as a trusted advisor during the RFP process to help organizations understand who the problem solvers and fintechs are that can meet their needs. Mercator not only lays out what an organization's choices are in terms of fintech partnerships, but circulates the RFP, writes it to an organization's approval, vets it, then calculates top-choice finalists that would be the most effective fintech partner.
To narrow down the list of finalists, Mercator uses a proprietary matrix to generate a weighted average in terms of the characteristics and attributes that fintech has—since it's unlikely that a single fintech does 100% of what a company wants in the exact way it wants it done, two or three choices with the highest score are provided as best match contenders. Mercator also handles paperwork, meeting schedules, and other clerical tasks.
Those that work with Mercator through the RFP Council program are able to come to the right decision about a fintech partnership without having to navigate the process alone. Instead, a trusted advisor with expert knowledge is by their side.
Expert analysts give the RFP Council program its value
The key component of the RFP Council program are Mercator Advisory Group's analysts, a group of industry experts with years to decades of experience in leadership roles within the financial services industry. Beyond previous experience, Mercator analysts continuously expand upon their industry knowledge by keeping up with news and trends on a daily basis.
Without the expertise of the analysts, the program would primarily consist of clerical assistance with vetting, writing, and curating a RFP. While this does save valuable time, the institution would still largely be on its own when it comes to finding the right fintech partner.
"The value of the program is precisely the knowledge that our analysts have with the business—they know the universe of fintechs that will have a solution for the issue that needs solving, and they will bring that to bear and be able to vet responses," explained Iacobuzio. "They can ask the right questions in the RFP and guide an organization to make an enlightened decision about the fintech partner it chooses moving forward."
How Mercator analysts benefit organizations seeking fintech partnerships
Organizations benefit immensely by choosing to work with Mercator's analysts during the fintech RFP process. The expert analyst essentially serves as an outboard staff member who provides the organization the information it needs to construct the RFP along the right lines, vet it with the correct criteria, and curate it with the correct eye on solving the problem. Ultimately, this leads to a strong partnership made possible through knowledgeable decision-making.
Simply put, an organization that works with Mercator analysts will benefit immensely because it will be able to clearly identify which fintech best meets their needs and accordingly make the right partnership decision that fosters future success.
Fintechs can also benefit from the RFP Council program
It's not just those working to find a fintech partner that can get value out of this program; fintechs themselves can benefit too. In one such scenario, a fintech may have 75% of a technology product completed, but still needs a program manager or software partner to present it fully and get it to market. Mercator's analysts can assist that fintech in finding a software partner.
In fact, Mercator has already had success helping fintechs find an appropriate partner. For example, there have been fintechs that have written the code to productize a payroll solution, but needed assistance in finding merchants to offer the program.
The takeaway
Mercator Advisory Group's Fintech RFP Counsel program has the ability to offer expert guidance any member of the payments value chain looking for a fintech partnership. Knowledgeable industry analysts provide expert insight into what fintech can best meet an organization's needs. Beyond that, fintechs themselves can also benefit by working with Mercator to meet their own partnership needs.
Summary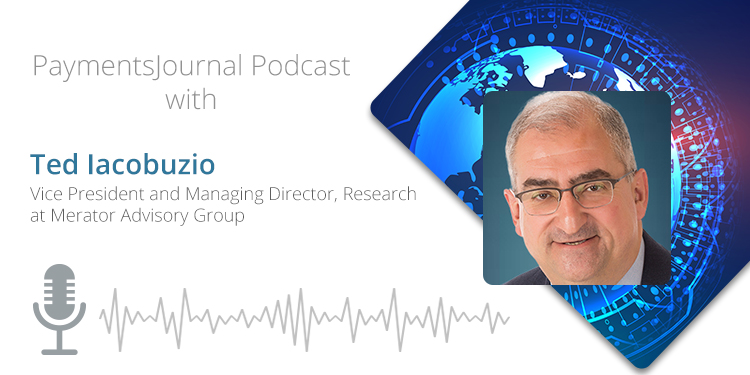 Article Name
Choosing the Right Fintech Partner
Description
To further discuss the value of Mercator's Fintech RFP Counsel, PaymentsJournal sat down Ted Iacobuzio, Vice President and Managing Director of Custom Research and Consulting at Mercator Advisory Group.
Author
Publisher Name
Publisher Logo