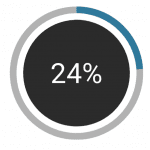 Holiday shopping procrastination is real. While you may have already wrapped up your gifts and put them under the tree, the same can't be said of all shoppers. In fact, a whopping 24% of individuals surveyed by the National Retail Foundation said they would continue shopping through the weekend, and 7% would finish their shopping on Christmas Eve. Even still, 4% of shoppers will buy their final gifts after the holidays. This means that retailers can't let down their defenses. Not only do they need to deliver a great customer experience to their loyal patrons, they also must keep themselves safe from fraud.
While fraudsters don't work overtime during the holidays, they know that retailers may be overwhelmed with an influx of online traffic, and use this to their advantage. And with the number of holiday shopping procrastinators growing, so too does the fraudsters' opportunity. Merchants need a fraud solution that scales in order to protect their customers and their bottom line.
Popular Targets for Holiday Fraud 
Digital goods are popular with fraudsters year round, but they are also among the top holiday gifts to give and receive. Because shoppers can acquire digital goods instantaneously, this makes them prime items for the last-minute shopper and the fraudster alike — they are easy to liquidate and also don't require too much information to complete the transaction (think: shipping address). This year gaming goods were of particular interest to fraudsters, with Xbox digital goods seeing attack rates nearly ten times above average, according to Forter's 2018 Fraudster Wish List.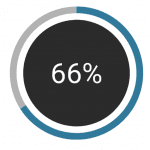 According to Deloitte, about one-third of annual sales in the electronics industry occur between Thanksgiving and New Year's. Their steep sticker value and their high market appeal make electronics an ideal target for fraudsters. Forter saw a 66% increase in fraud attacks on the electronics industry this year, and a 3X spike on gaming consoles over Black Friday weekend. Fraudsters also tend to target mid-range designer items, such as shoes and watches, because they are not so expensive that retailers scrutinize each purchase, but they also provide a high resale value.
Keeping Your Online Store Safe
A spike in last-minute online shoppers could mean overworked risk and fraud teams and hefty manual review queues. Merchants must ensure that they have protection in place that is not only accurate and effective, but also scalable.
Be sure that your fraud prevention strategy offers more than a "one-size-fits-all" solution. Each business has their own fraud pain points and should customize their strategy for these issues, whether that be bot attacks or friendly fraud. As much as possible, you should also ensure that your fraud prevention is automated. Old-school fraud detection that relies on rules and manual reviews can cut into holiday revenue by denying good customers and simultaneously letting fraud slip under the radar. Your fraud solution should work as well on the busiest day as the slowest day of the year.
But Don't Forget About Your Loyal Customers 
A recent Forter study found that half of Americans agree they're less likely to buy something online if the entire checkout process takes longer than half a minute. Keeping your site safe doesn't mean that it should make the customer experience treacherous. By partnering with a fraud prevention solution that can instantaneously identify good customers from bad actors, through machine learning and artificial intelligence, you'll ensure that fraud prevention doesn't impact the shopping experience.
Beyond putting too many barriers in place to ensure a customer is who they say they are, customers can also be impacted by a fraud prevention solution that is too aggressive in declining transactions. If a shopper is wrongfully accused of being a fraudster, and their transaction is denied, this can insult the shopper and prompt them to shop elsewhere. In the near term, it costs you a sale. In the long term, it costs you a customer.
The holiday season is particularly vulnerable to customer insults. A last-minute shopper is relying on retailers to deliver their items on time. If manual reviews delay order fulfillment, and a customer is left gift-less on Christmas morning, those shoppers will be lost for good. In the end, merchants need to not only keep customers safe, they also need to provide an ideal experience for last-minute shoppers. A good fraud prevention system should add protection and remove barriers, making for happy shoppers through the holiday season.