Podcast: Play in new window | Download
Subscribe to our podcast via:
The following is a transcript of the podcast episode between Raymond Pucci the Director of Merchant Services at Mercator Advisory Group and Erika Dietrich, Vice President of Global Risk Services at ACI World Wide Payments. During the conversation, they cover topics such as:
Trends in online shopping this holiday season
Insights from ACI's fraud benchmark data
What solutions are in place to combat the volume of fraud attempts
What are the specific challenges of combating mobile vs desktop fraud
How can consumers protect themselves this holiday season
Raymond Pucci, Director, Merchant Services at Mercator Advisory Group
Hi, this is Raymond Pucci with Mercator Advisory Group. I'm here with Erika Dietrich from ACI Worldwide Payments. We'd like to talk today about fraud and the holiday shopping season. Erika, thanks very much for joining us today.
Erika Dietrich, Vice President of Global Risk Services at ACI World Wide Payments
Thank you for having me.
Raymond Pucci, Director, Merchant Services at Mercator Advisory Group
Tell me a little about your role at the ACI in the fraud detection solutions?
Erika Dietrich, Vice President of Global Risk Services at ACI World Wide Payments
My name is Erika Dietrich. I'm the Vice President of Global Risk Services. I have the opportunity of working with thousands of merchants located around the world. I'm responsible for the team that customizes the risk strategy for our omnichannel merchants to provide a wide variety of products and services across the world. Today I'd like to focus on some of the online fraud trends that we're seeing, particularly in the U.S. but also globally, for major retailers that we've been working with for a number of years. I've been in this industry since 2005, so I've had the opportunity to see a lot of evolution and changes. I'd like to share with you some of my experiences and the stuff that we're seeing for this holiday season.
Raymond Pucci, Director, Merchant Services at Mercator Advisory Group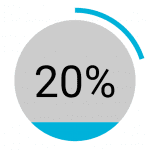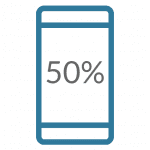 That's excellent. I should mention that my interest here is as a Director of Mercator Advisory Group's Merchant Services advisory practice. I cover merchants as well as quite a bit on mobile and e-commerce payments. So it's very appropriate and I'm really glad you were able to again join our discussion today. I think it's really excellent timing that we've just come off Black Friday and Cyber Monday. From the early reports, I'm seeing that there was a very large increase in online sales. I'm seeing roughly — there are different sources, but roughly a 20 percent increase in online shopping, but mobile really surged. I'm seeing one figure, over 50 percent on mobile transactions. And some of the research we've been doing on Mercator has been pointing to significant growth in mobile as smartphones have become ubiquitous and more merchants have more friction-free and more easy-to-navigate mobile apps.
That really is encouraging consumers to use to use their mobile phones to shop. Is that the reading that you're seeing from your vantage point with this increase and surge in online shopping starting off the season?
Erika Dietrich, Vice President of Global Risk Services at ACI World Wide Payments
Yes. We continue to see both smartphones and tablets increase. Smartphone far outpaces the tablet. We still see a lot more purchases on desktop, that being actual purchase of the product or the digital download happening more often than of differing device types. But we are continuing to see smartphones increase. [Transaction volume by] smartphones is not as big as the desktop computers, but we're seeing the mobile phones increase specifically where you're buying online and picking up in store. I think this is a result of consumers shopping at a store and seeing what competitors are offering for that product or they're price shopping and then when they're seeing what particular merchant offers that product at deeper discount, then they're buying it on their mobile phones. As well like myself, I'll often sit in front of the TV and the ads pop up and I'll download an app or I already have an app downloaded and I'm buying that product. So it's great to shop on the mobile phone. And you're correct: A lot of the merchants that we work with have really enhanced their mobile applications, and to view the product and to buy the product is so easy once you have a created profile.
Raymond Pucci, Director, Merchant Services at Mercator Advisory Group
Yes, and from Mercator Advisory Group's Customer Merchant Experience primary data survey that we've conducted this past year, we're noticing (to reference your point about people in stores) consumers in stores comparison pricing and then using mobile are what we might think of as hybrid shoppers. They go into the stores, but they have their mobile devices and then it can be in either place where they choose to actually make the purchase. So that is the idea of the hybrid shopper or what I like to call concierge commerce where the consumer decides when, where, and how to shop and to make the purchase.
I noticed last week, Erika, that ACI put out some benchmark fraud data findings. Would you like to mention some of the highlights of that?
Erika Dietrich, Vice President of Global Risk Services at ACI World Wide Payments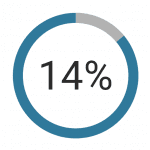 Absolutely. Year over year we're seeing fraud attempts continue to grow. We are predicting about a 14 percent increase over last year's fraudulent attempts. We're seeing that it's going to be particularly high, and it was quite high on Thanksgiving Day. It really drove up on Thanksgiving Day because a lot of the digital products that were at deep discounts, "doorbuster" deals, some of the product was very limited that merchants had indicated, limited product inventory at this limited price only, during Black Friday or Cyber Monday. And that drove a lot of fraud that we saw because fraudsters want to get that product and also sell it on their other channels and really make off with it, but we're also going to see if we had year after year for more than seven years now, we're going to see fraud continue to increase around shipment cut-off, priority cut-off Christmas Eve and Christmas Day, because fraudsters are really after that immediacy of the product. So we'll start to see a lot of that fraud again continue to climb right before Christmas Eve and Christmas Day. We'll see it all the way up to 2 percent on some of those days this year.
Raymond Pucci, Director, Merchant Services at Mercator Advisory Group
That really talks to the fraudsters being just as smart as everyone else and trying to take advantage of weaknesses, whether it's from the timing or just the tremendous amount of volume. I have been seeing from some of the recent reports as well that there are millions of attempts at fraudulent transactions. Some attempts will get through given all the volume of transactions that are going on with the start of the shopping season.
How do you from your perspective at ACI Worldwide, what are some of the solutions you have to be able to counter the tremendous volume of fraudulent transaction attempts that are being made?
Erika Dietrich, Vice President of Global Risk Services at ACI World Wide Payments
Great question. One of the most aggressive fraud types that we see are botnets. This is where fraudsters are creating automated script to act as though they're one consumer but run them sometimes very fast and sometimes they try to intentionally slow them down. But we have to have very resilient systems that can process transactions in a couple hundred milliseconds and make a decision immediately, particularly around a lot of the gaming merchants that we work with, some of the biggest in the world. They need to be able to provide a product or service to a consumer that is downloaded and purchased in a matter of seconds. And we need to detect that. Our systems are highly resistant, highly speed processing to not only detect, prevent, and remediate that. But then we also detect fraud trends like account takeover.
We utilize our Global Consortium data that has feature calculations and machine learning algorithms that look at data across thousands of our merchants in milliseconds. We can see that one consumer is using this one email address at one merchant, but they're using it at 50 different merchants in the last 20 minutes, 30 minutes, half hour. We look at that data from a Consortium aspect and say, "Well, it's a little bit atypical that this one consumer would buy so many products not only at one merchant at once but at hundreds of merchants, or many merchants, in a matter of minutes. So that's where we utilize our big data in machine learning algorithms to say this is a behavior that's atypical and would not be normal consumer behavior, and we alert the merchants. We do that in a PCI Compliant, anonymized data way so that once a merchant is alerted, they can see that ACI is seeing that this email address has been used at many merchants in a short period of time and why we're alerting them to that. We're really about enabling the merchant to make a better informed decision based upon the data and the power of data that we have based upon the law of big numbers and computing that using machine learning algorithms in a matter of seconds and not necessarily trying to do things in isolation because, well, let's face it, the amount of data and the number of transactions that we're processing and the way that online purchasing behavior is growing, we need to lean on the tools and the technology and not so much the humans but enable humans to understand why we made the decisions we did.
Raymond Pucci, Director, Merchant Services at Mercator Advisory Group
There's no doubt that seconds count because all merchants dread checkout abandonment. Obviously shoppers are impatient. They don't want to have to wait around for a purchase confirmation to go through or to go through so many different clicks and so on. So seconds count. It's also important that you have the years of experience and have the huge database that really can weed out patterns that may not to a human eye be obvious but to the machine learning algorithms would certainly be very detectable.
What specific challenges would mobile transactions pose as far as being different from desktop transactions?
Erika Dietrich, Vice President of Global Risk Services at ACI World Wide Payments
We here at ACI use different features, tools, and technologies for not only the different methods that the consumer is entering but also the different payment channels that they're going to be using, the payment devices, the payment methods, and where they're going to be interacting, whether it's buy online and pick up in store, buy online and ship to home, or whether it's digital download. We have different features and services and capabilities that we utilize across the different channels. Some are very effective in one channel on one payment device while they might be ineffective on others. So we really first try to understand what tools and technologies we can apply and then how do we leverage that and build a strategy around it with low false positives.
The merchants, as you stated, and consumers don't want a lot of friction. They want the buying process simple, easy, and fast and we're here to provide that. Simple, fast, secure payment is what we're after. As for the device type, we don't really have that many different challenges. On a smartphone, most often the consumer is downloading the application and from the device technologies that we utilize, we can see how long the device has had that application, have they used this device with the application, how long they've had the application. So when consumers are downloading the app and buying on it, we get a lot of great data on it. But we also know when it's the first-time download, recently downloaded, we can tell that this credit card was just added to the device recently. We're able to obtain a lot of good, sophisticated data on these smartphones most often that enables us to make a good decision. But again, when fraudsters try to do things to evade those tools and technology, that's where we say, "Hmm. Typically we get a lot of detail, but on this device we're getting very little detail. Looks like they're trying to hide themselves or it looks like they're trying to alter the ability for us to get this detail." Then we have a different strategy around that type of behavior. So it's all about understanding what you're up against and all about understanding what the data tells you and if there's something that is atypical, what we should do to mitigate it.
Raymond Pucci, Director, Merchant Services at Mercator Advisory Group
I see again that as you say you have the appropriate tools and they can work consistently no matter what the device that's being used to make a transaction.
In the final moments that we have, any remaining words or guidance for merchants or even consumers, Erika?
Erika Dietrich, Vice President of Global Risk Services at ACI World Wide Payments
For consumers, be aware. Monitor your credit card activity. Be aware of what's being bought on your card. I often get text messages anytime there's a purchase made on my credit card. I monitor my account frequently. If there's a charge on any of my cards that I don't recognize, I investigate it and do my due diligence to keep my creditworthiness, my data hygiene, good because there's been so many data compromises out there that we all must take a part in mitigating any fraud losses. And for the merchants, the power of enabling the consumers to pay simply, securely, and fast is all about looking at Consortium data and really understanding genuine consumer profile behaviors across many merchants and leveraging that data. When sitting in isolation it's difficult to make a sound decision. So really it's about using tools and technologies that enable you to make a better decision for that genuine consumer experience to be frictionless.
Raymond Pucci, Director, Merchant Services at Mercator Advisory Group
Sound advice for both merchants and consumers as we start this very busy and active holiday season. I must say as a side note that there's one extra week of shopping between Thanksgiving and Christmas this year given that Thanksgiving occurred as early as possible. So I believe there are 33 shopping days that commenced on Thanksgiving Day.
Well, thank you very much. This is Raymond Pucci at Mercator Advisory Group talking with Erika Dietrich at ACI Worldwide. And again, thank you very much, Erika, for joining us today.
Erika Dietrich, Vice President of Global Risk Services at ACI World Wide Payments
Thank you, Raymond. My pleasure. Enjoy shopping online.
Subscribe to our podcast via: