Podcast: Play in new window | Download
Subscribe to our podcast via:
The following is an article based on a conversation between Brian Bailey, EVP and Managing Director, North America and Sarah Grotta, Director, Debit and Alternative Products Advisory Service at Mercator Advisory Group. To listen to the full conversation please press play on the audio player.
If you thought cash was on its deathbed, think again. Although there are those who would hasten its demise, and although the gamut of newer payments and form factors is growing ever wider, a study by Cardtronics shows that cash isn't going anywhere – not even among younger demographics that are often painted in broad strokes as "digital only."
Cardtronics' fourth annual Health of Cash study reveals some surprising truths about millennials and their use of cash, as well as the overall role and importance of cash in the US economy.
According to the study, "The growing digital payment landscape reflects a natural evolution of technology, not the elimination of cash. In fact, cash is the durable foundation of America's digital economy."
So don't hang that "Cash Not Accepted" sign in the window just yet! Brian Bailey, EVP and Managing Director, North America, walks us through the study to show exactly when and why consumers are likely to rely on cash.
Situation
Cash remains the most-cited way to pay in brick-and-mortar locations over debit and digital payments. It also remains a staple for situations like paying a babysitter, tipping a waiter, or buying a snack.
This year's study highlighted three key moments when consumers are likeliest to reach for cash.
When paying each other: more than 70 percent of respondents said cash was their preferred means of paying back a friend or family member.
When being paid by each other: nearly 65 percent of respondents said that, given a choice, they would most prefer to receive money from a friend or family member in the form of cash.
When completing small, everyday purchases: 60 percent of consumers say they'd prefer to pay cash when making in-store purchases of under $10, and 56 percent would still use cash if the purchase rang up between $20 and $30.
Overall, cash does trail debit as the most preferred method of payment, topping the list for 28 percent of respondents compared to debit's 37 percent. However, just because cash is not first, doesn't mean it's last. Bailey said the coexistence of cash and debit is important in the digital ecosystem.
Universality
Cash does not discriminate. It creates financial inclusion for everyone regardless of age, the ability to have a bank account, or economic background.
Consumers see cash as a payment method they can count on anytime, anywhere. It's accepted everywhere, or so they believe – and they experience frustration when discovering they cannot use it to pay somewhere. So if you're a small merchant thinking about eliminating cash, think again! Bailey says the anti-cash mentality is most harmful to small merchant businesses. Some lawmakers are even contemplating regulation requiring merchants to accept cash.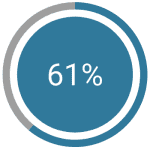 Bailey notes that cash can also be a useful tool for budgeting and for teaching children to budget. Just look at the way cash usage spikes during any financial recession, he said. Sixty-one percent of respondents said using cash helped them manage personal finances. Therefore, the value of cash for financial education purposes should not be overlooked in a world which Bailey says is losing some of its ability to instill this understanding.
Finally, said Bailey, consumers feel they can count on cash in extreme circumstances. Consider the recent disruption of payment networks that was seen in the U.K. marketplace, or the aftermath of hurricanes, flooding, and other natural disasters. In these situations, said Bailey, cash still works, and consumers feel most confident putting their trust in the good old-fashioned dollar.
Security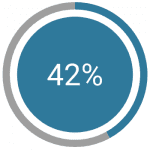 The payments industry is constantly abuzz with word of the latest security measures available for digital payments. Encryption, tokenization, authentication: All good and valuable endeavors, but when asked which payment forms could be described as safe and secure, cash was chosen by 90 percent and 80 percent of respondents respectively, significantly higher than other payment types, with half of respondents indicating cash was the most safe and 42 percent saying cash was the most secure.
Consumers like the anonymity that cash affords, Bailey explains. Digital transactions leave a trail that today's savvy consumer finds unappealing – not because they are doing anything nefarious, but simply because they do not want to leave a big, red arrow pointing fraudsters toward their financial assets, whether those assets be credit card data or a personal checking and savings account.
Stereotypes
Don't believe everything you've read on the internet about millennials. As a matter of fact, they are not killing cash, but remain some of its greatest proponents. The study found that the vast majority of millennials always try to keep cash on hand, outpacing other segments – even as they lead the charge on digital payments.
Bailey says growing up during the Great Recession played a big role in shaping the habits of millennial consumers – which, he notes, comprise nearly a quarter of the total US population. Personal consumer debt was at an all-time high as millennials were coming of age. As a result, many of them hold onto cash as a means of managing their personal economy.
Millennials aren't the only ones defying expectations. It may be tempting to rely on demographic stereotypes to understand consumer activity, but compare the stereotypes to true consumer activity, and Bailey says you'll find that whether old or young, urban, suburban, or rural, consumers all want the same thing: Payments options and variety.
"Freedom and choice [are] a core part of the American way of life," says Bailey, "and choice of payments is, in fact, no different."
Conclusion
Digital payment trends are ultimately about form factors, not about supplanting the good old dollar bill, says Bailey. The innovation we've seen with mobile wallets, tap to pay, and digital person-to-person (P2P) products isn't slowing down, but neither is cash going away. Rather, it will continue to form the basis for future innovations, just as traditional debit and credit cards support so many mobile app-based payment methods today.
"For all those reasons," Bailey concludes, "we think that the coexistence with digital payments is critical, but cash is critical to the economy and it maintains a really important role within a diverse payment mix."
To download a copy of the 2018 Health of Cash Study and to learn more, visit the Cardtronics' website at http://www.cardtronics.com/landing/HealthOfCash2018.aspx
Subscribe to our podcast via: