According to the Biz2Credit Small Business Lending Index™, U.S. small businesses are more likely than last year to be approved for loans from big banks with assets of $10 billion or more, as business loan approval rates rise at regional and community banks as well. In fact, small banks granted slightly more than half of their loan applications, the highest since September 2014, With low unemployment steady at 3.7% in November, small business owners are optimistic about their business. According to NFIB Small Business Optimism Index, entrepreneurs are more optimistic in 2018 than in the past 45 years with record high job creation, compensation increases, profit growth and investment.
 "Small banks are making SBA loans at a record pace. Reasonably priced cost of capital is attractive to borrowers, while the government guarantees against default and mitigating lender risk," Arora explained. "SBA loans help thousands of small businesses get off the ground each year, and I do not see an end to this trend anytime soon. Banks are approving a lot of small business loans right now since the economy is still in a very good place….Alternative lenders fill a niche in the lending marketplace. We may see some vacillation, but not much on a monthly basis," Arora explained.
 "Thus far, 2018 has been one of the best ever for small business lending. As long as the economy remains strong and interest rates stay reasonable, I expect small business lending to be robust as we approach 2019," Arora said.
Small businesses are optimistic about their business growth and profitability. According to Mercator Advisory Group's 2018 Small Business Payments and Banking Survey Series of 2,048 businesses with annual revenues of $500,000 to $10 million fielded from a national online panel in the spring of 2018, 4 in 5 small businesses expect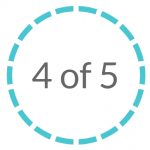 revenue and profitability growth, including 1 in 3 that are very optimistic and 2 in 3 expect employment growth within the next 12 months since the survey. Loans are integral to small business survival and growth. In fact, 3 in 4 small businesses expected 2018 to be a good year for their firm to borrow funds to invest in new products and services and capabilities. Clearly, they did. With higher approval rates, small businesses are taking out larger loans in 2018. Our survey suggests that 4 in 5 firms have credit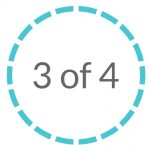 lines at financial institutions and 3 in 4 of them report their largest line of credit is $100,000 or more, up from 63% of them who said so in 2017. Even firms with annual revenues of $500,000–999,999 reported borrowing more in 2018 than 2017.  We also noticed that while small businesses still are more likely than consumers to borrow on small business credit cards, fewer small businesses borrowed on credit cards in 2018. Small businesses borrow not only to expand their business or add new products and services, they  are often need quick access to credit to manage their cash flow and maintain day-to-day operations during the ebbs and flows of the business cycle.
Overview by Karen Augustine, Manager, Primary Data Services at Mercator Advisory Group